A pure-play vegan media house in the pursuit of radical kindness.
Branding, Website, Content Strategy
Offering an elevated perspective on ethically sound food, fashion, travel, lifestyle, art & design, this multi-channel publishing hub broadcasts a new understanding of what luxury, aspiration and quality means today.
In the pursuit or radical kindness, Antagonist is hell bent to make veganism the cool kids table and Very Good Looking helped with developing the media company's brand including all assets, the content strategy and the editorial-heavy website.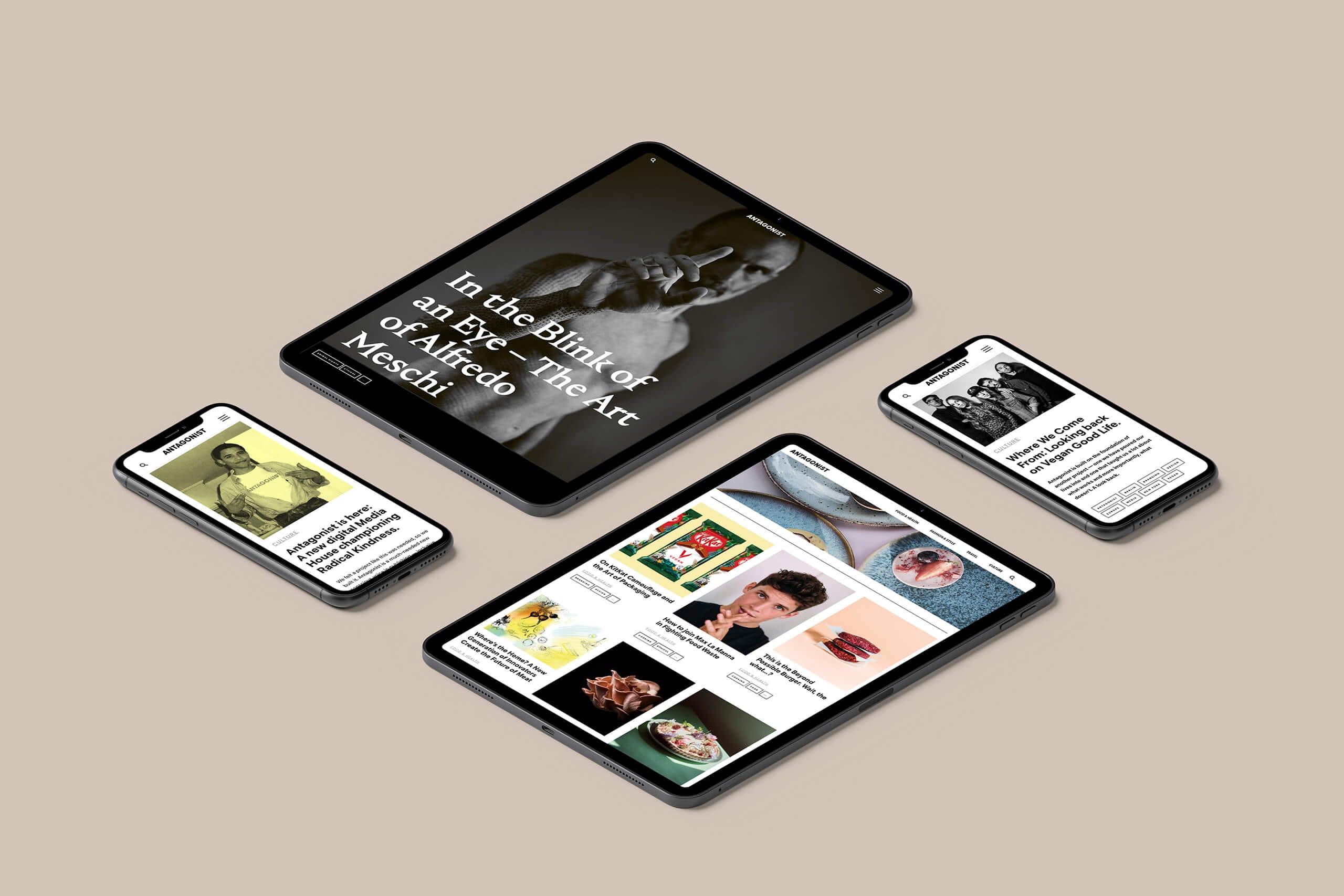 "We want to create positive change, and so Very Good Looking operates as Antagonist's partner agency and is invested in the project, as well.

Developing Antagonist's brand and design language is one of the tasks we collaborated on from the very start."
Tina Tenkmann, CEO & Creative Lead
Look at Antagonist as the work-in-progress vegan media powerhouse:
A media hub made to match the increasing importance and leverage of the plant-based movement in a post-epidemic society, in which the consumer has proven to be the final decision-maker, fully aware of his/her/their power.