WE'RE A DIGITAL DESIGN STUDIO BRINGING FINEST CRAFTMANSSHIP TO CREATIVE DIRECTION AND MEANINGFUL CONTENT PRODUCTION.
WE BELIEVE IN CREATING WORK THAT IS BEAUTIFUL INSIDE AND OUT. TRIGGERING CHANGE IS WHAT DRIVES US. THAT'S WHY WE PARTNER WITH BRANDS WITH CONSCIOUS ASPIRATIONS.
LET'S MAKE VERY GOOD THINGS VERY GOOD LOOKING.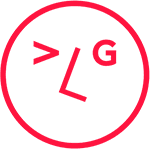 ADVERTISING ANIMATION BRANDING BRAND STRATEGY CONSULTANCY COPYWRITING CONCEPTS CONTENT PRODUCTION COMMERCIALS CREATIVE DIRECTION DIGITAL DESIGN EVENTS IDENTITY ILLUSTRATION INTERACTIVE DESIGN PACKAGING PHOTO PRODUCTION PRINT PRODUCTION SOCIAL MEDIA STRATEGY VIDEO PRODUCTION WEBDESIGN
EMBASSY OF BRICKS AND LOGS
Some of the clients we worked with:
Things we look for in future clients:
The experience we gained through working with big brands is an essential part of our expertise. Our main focus, however, is on transferring that look & feel to brands from the sector of ethical consumerism and plant-based counterculture.
We merge creativity with strategy to make sustainability look cool.